It has been a year since our last concert and we miss each other & you, our audience, very much! So we got together before Christmas (virtually, of course) to put together this mini concert to celebrate the end of what has been a most trying year and to welcome 2021.
Happy Holidays & Best Wishes for the new year from BHSO & The Joy Chorale!
#PAssionArts #PassionArtsGetCreative
---
In celebration of the festivities, BHSO is proud to present our rendition of the classic 月亮代表我的心 featuring violinist Moon Chew on vocals. This creative arrangement by Mohamad Rasull incorporates Debussy's famous Claire de Lune ("Light of the Moon") and the beautiful MV was shot and directed by our very own Lee Mei Rong.
Violin 1
Amanda Kye Tan Jessica Ng Shaun Hoang
Violin 2
MinHye Kim
Go Ling Hong
Natasha Tjeng
Viola
Andrew Fung Zi Yu Lee Hwey Ping
Cello
Peh Xiang Hong
#PAssionArts #PassionArtsGetCreative
---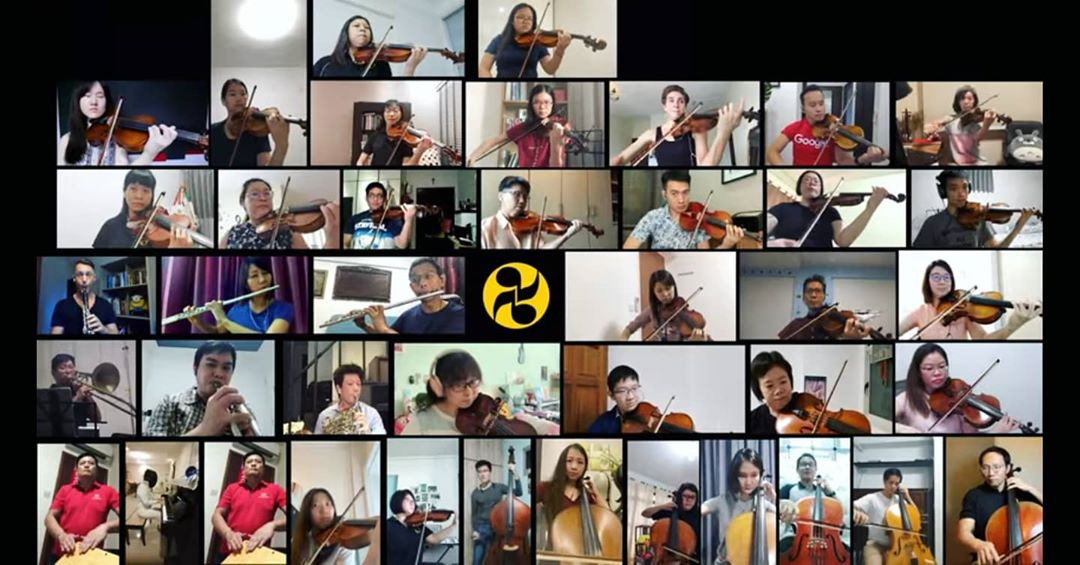 We Will Get There – Braddell Heights Symphony Orchestra (arr. Mohd Rasull)
During the circuit breaker, 40 musicians of the Braddell Heights Symphony Orchestra came together virtually to perform a specially arranged version of our NDP 2002 Theme Song by Dick Lee, "We Will Get There". We hope that this video will inspire everyone to keep looking ahead with hope and courage.
---
Just before the circuit breaker…

BHSO Chamber Music Series
ON WINGS OF HOPE

8 Mar (Sun) | BHCC Exhibition Hall | 5-6PM

13 Mar (Fri) | Armenian Church | 8-9PM


Season 2020 Auditions (on hold)
We are looking for committed players. If you are interested, please view the audition requirements and excerpts here, and  fill up this form to let us know your interest to join! >> Click here for more info
---


SUPPORT
The Braddell Heights Symphony Orchestra continues to thrive because of the generous support of our donors and sponsors. Thank you!
ABOUT
The Braddell Heights Symphony Orchestra brings together Singaporeans from all walks of life through the joy of music
CONTACT
Any questions or comments can be sent to us on the contact page!